Need a recipe for exhaustion for the whole family?
Head to Snow Mountain Ranch any time of year
.
As parents we all know half the battle of surviving vacation lies in keeping our kids busy. Yes, that means keeping them engaged and learning. A big "yay" for getting them involved in their world and developing interesting human beings!
Now let's tell the truth: the idea is to drive them to sheer exhaustion so they don't complain of boredom, fight with their siblings or just plain drive us parents insane with rage.
A good solution? Head to the YMCA of the Rockies - Snow Mountain Ranch (SMR) in Granby, Colo. Nestled in the Rocky Mountains, and bookended by Winter Park Ski Resort and Grand Lake, it's a stone's throw from numerous activities, including Rocky Mountain National Park (about 25 miles north of SMR) to keep kids of all ages engaged, entertained and, best of all, exhausted.
Sunny Season—Summer Tubing Hill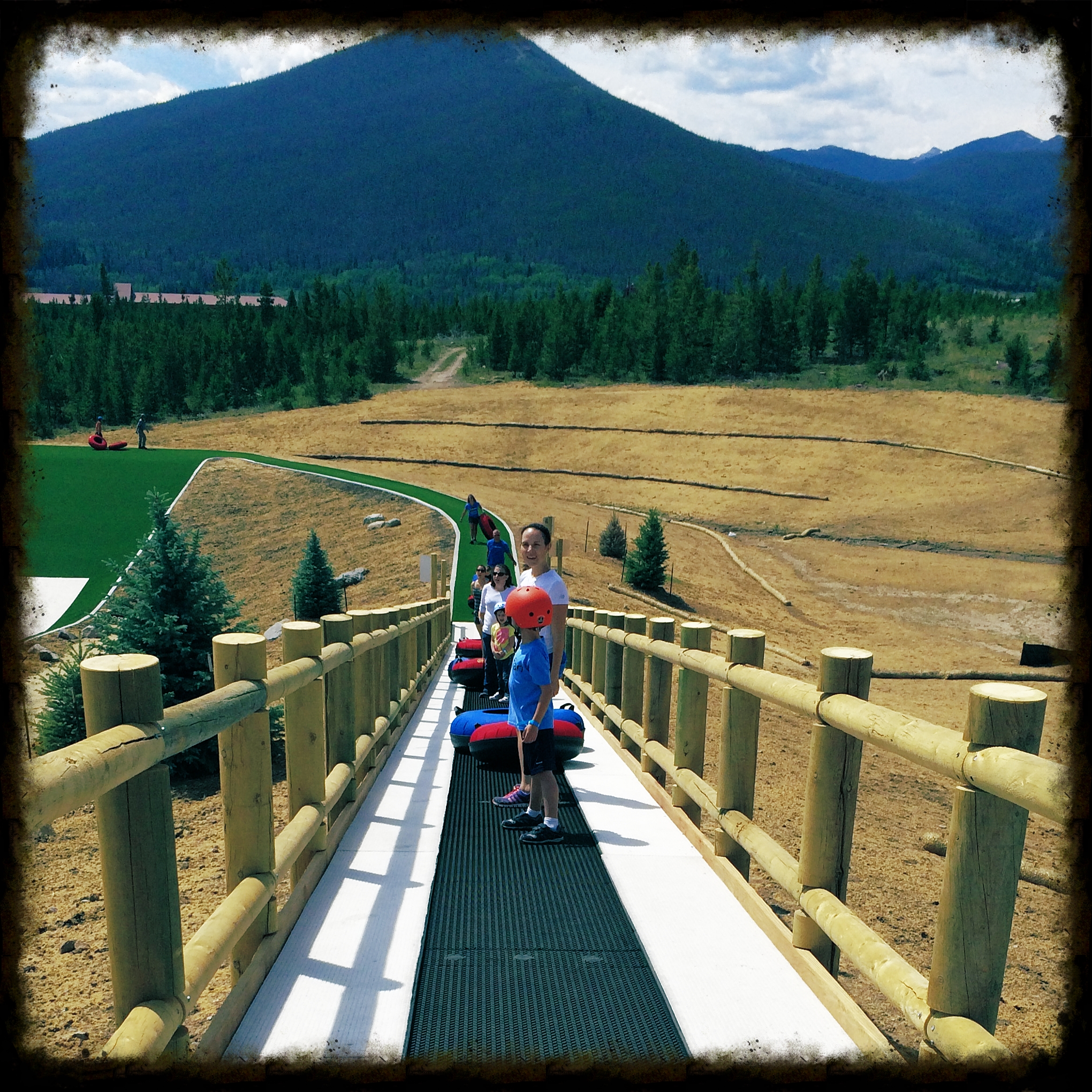 What's that you say? A tubing hill that eliminates the overhead of bundling up whiny children and dragging all manner of sleds to a hill for five minutes before said children are begging to go home because they're cold? Sign me up!
One of only three in the U.S. and the first of its kind in Colorado, SMR unveiled the 300-foot-long, $2.8 million tubing hill to guests in July 2014. (It opens for its first full season Sat., May 23.) Not only does it eliminate the difficulties of winter tubing, but it also appeals to those who might not want to venture into the cold. From Grandma and Grandpa to kids as young as 3 years, the experience is as authentic as its wintertime counterparts with a summer version of "snow."
"It's like a rug but different," my youngest son, Colin, describes. "And they make it wet so you can go a lot faster."
That "rug" is made from a stiff, turf-like material called Snowflex, meant to mimic soft snow. The "wet" part comes from 200 mist nozzles that make the hill slippery and, to me, feels like snow splashing on your face as you zip down the hill. And at the bottom awaits a 200-foot-long Magic Carpet to transport you up for more tubing fun.
In addition, at the hilltop are concessions and restrooms, as well as picnic tables and music pumping from a sound system, creating a festive, family-friendly atmosphere. In a word?
"Awesome," says my oldest son, Brody. "That's all I can say. Just awesome."
Snowy Season—Sled-dog team
When you think of winter in Colorado's Rocky Mountains, chances are your first thought is of skiing. But during SMR's colder months, there's another draw that just may trump the state's plentiful powder: sled dogs.
At least, that was the case for Charlie Jarrell, 33, from Pearland, Texas, who visited SMR during his kids' March 2015 spring break. Deemed "cruise director" by his 30-member group, his goal was to vacation somewhere that could accommodate the needs of five different families, including young kids and grandparents.
"We wanted to stay at a place that wasn't just for skiers," Jarrell says.
At the top of his to-do list? Booking sled rides months in advance for 24 people. One of SMR's most popular activities, guests can either sit in the sled basket or stand behind the musher, enjoying a 2-mile loop of open meadow, snow-dusted pine trees and the peaceful "shush" of the sled cutting tracks through the snow.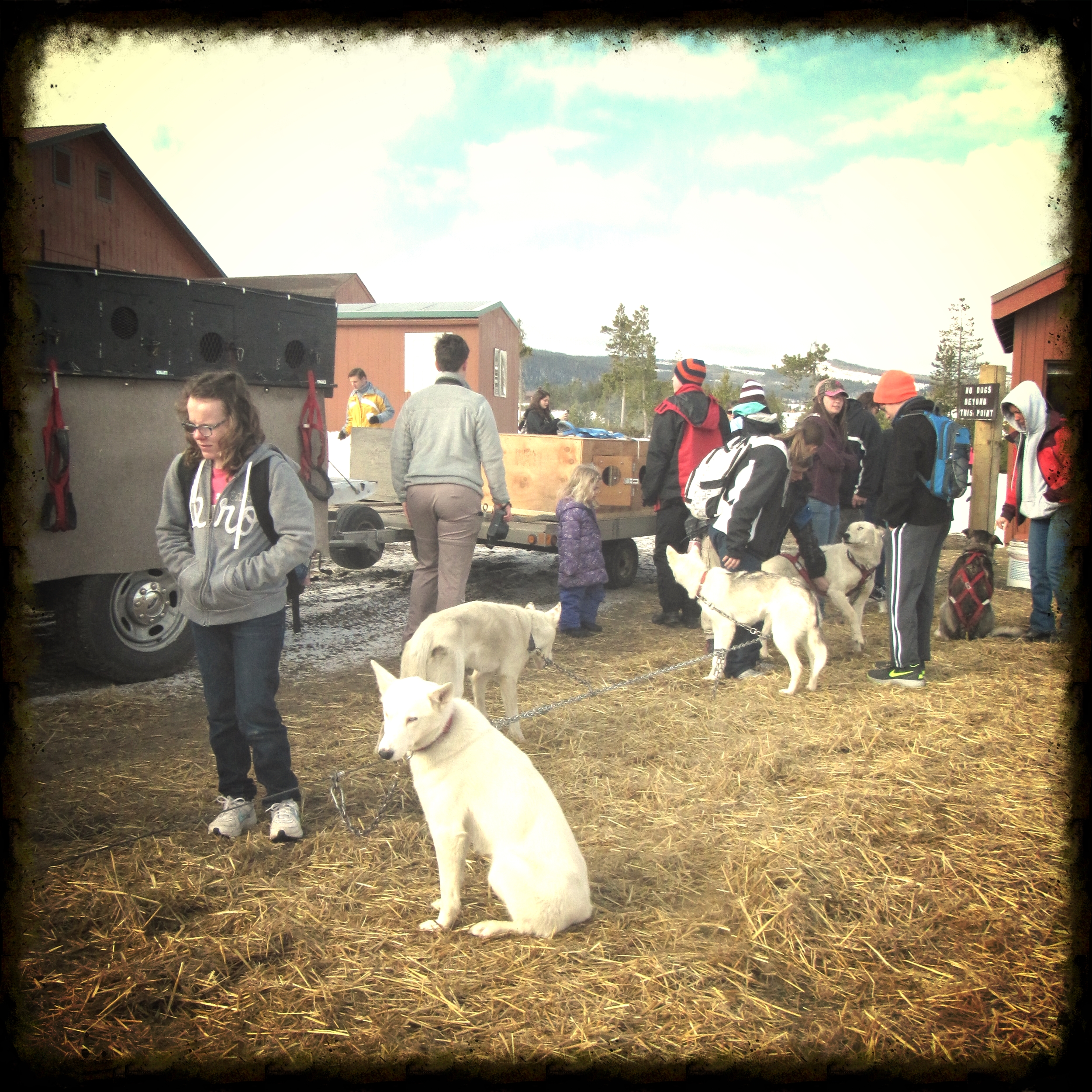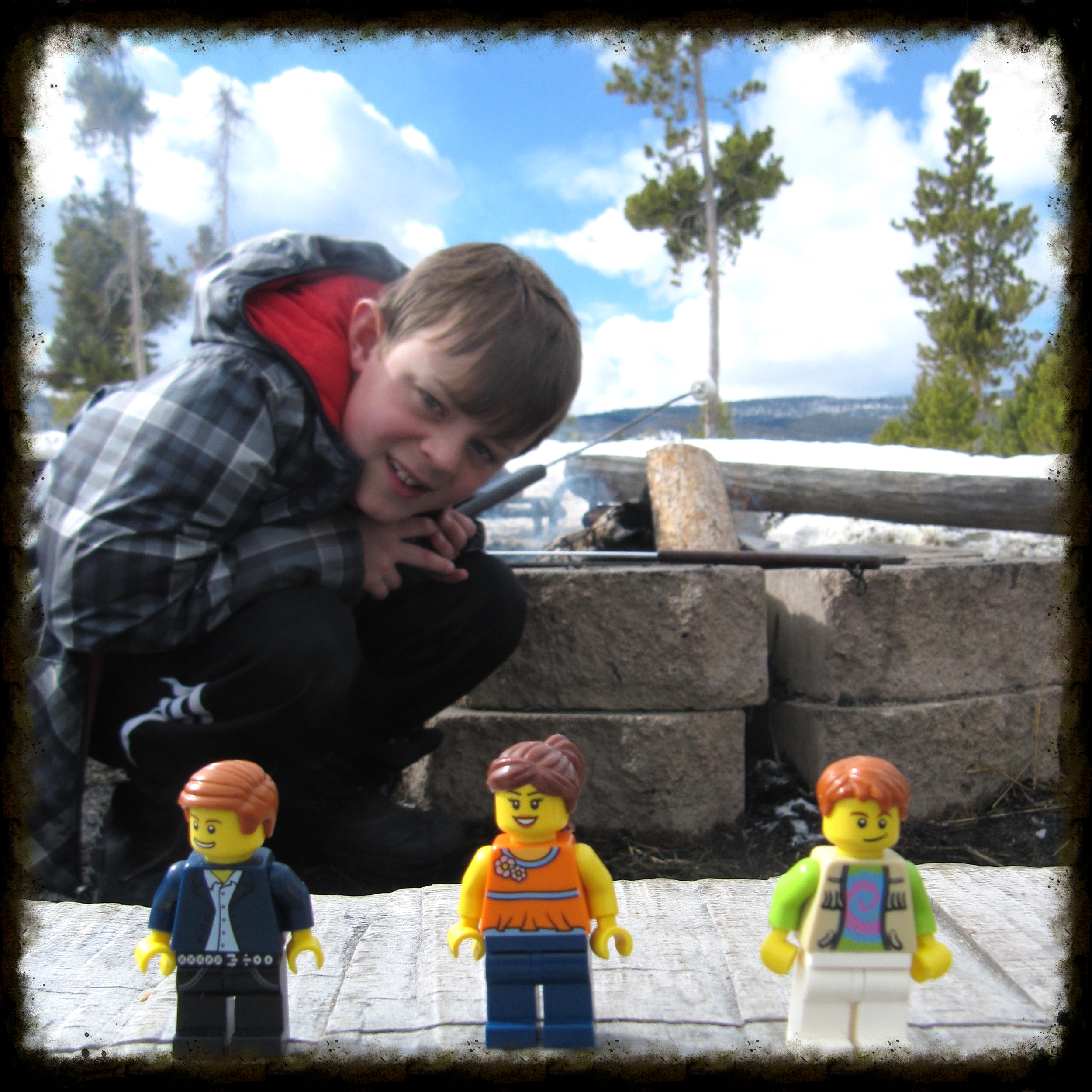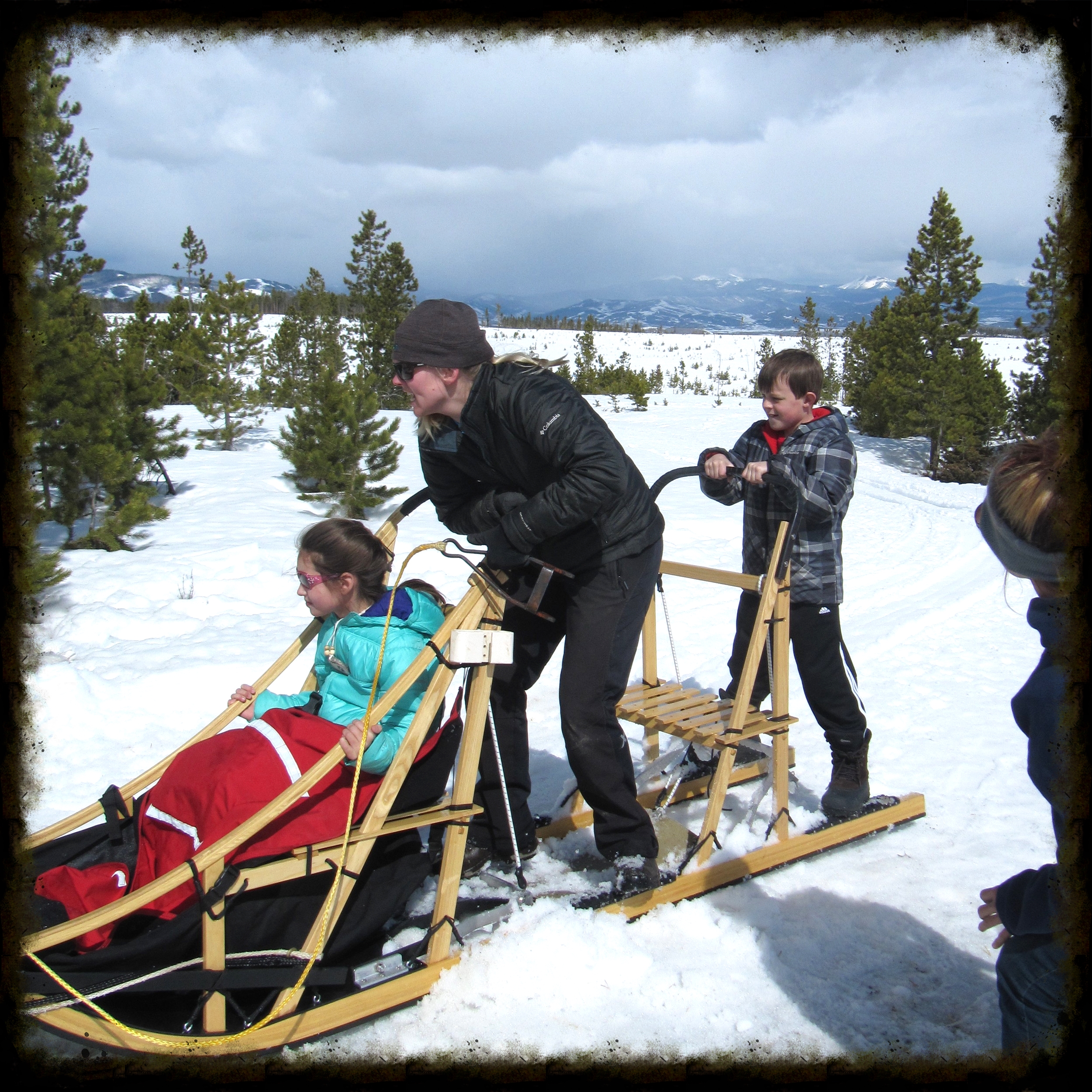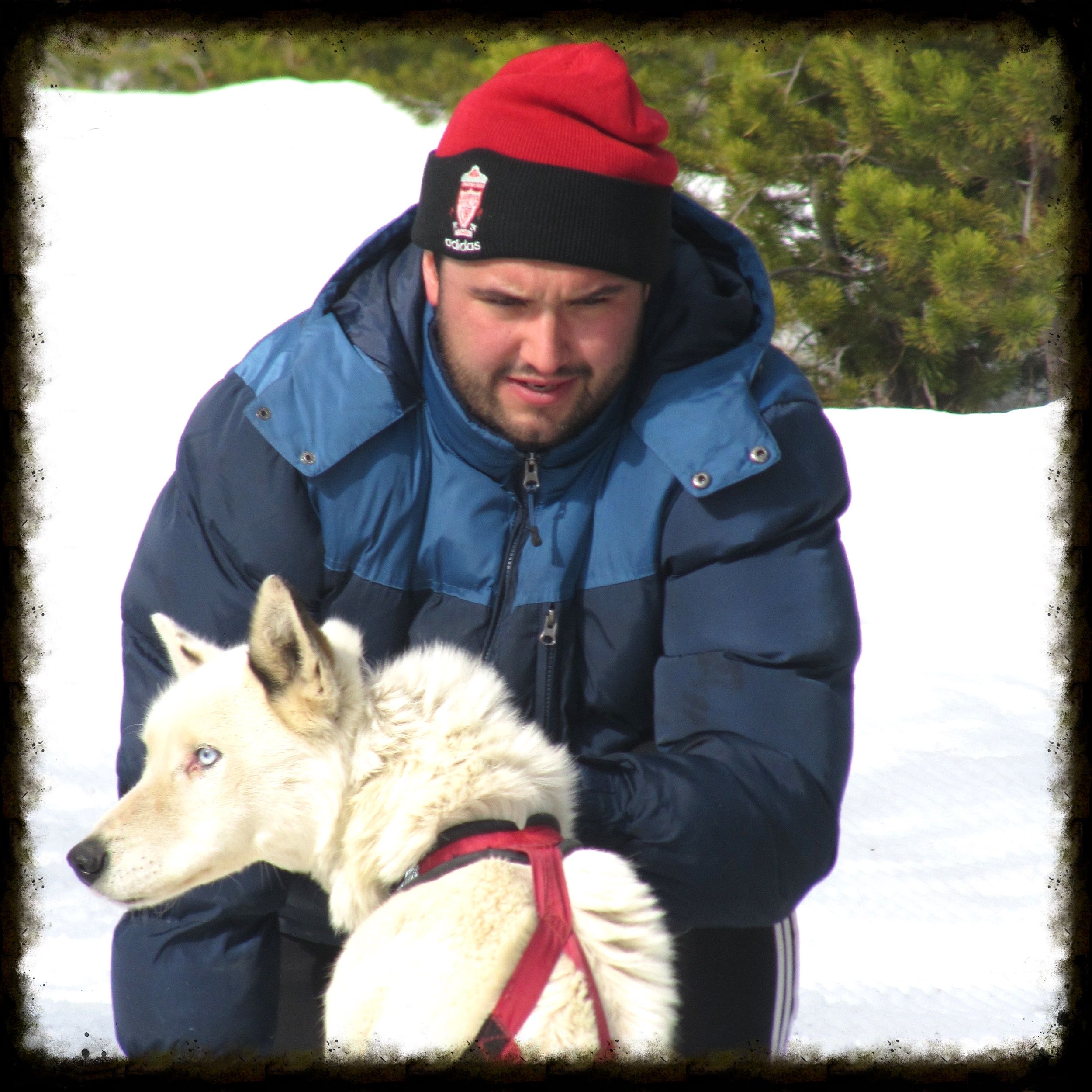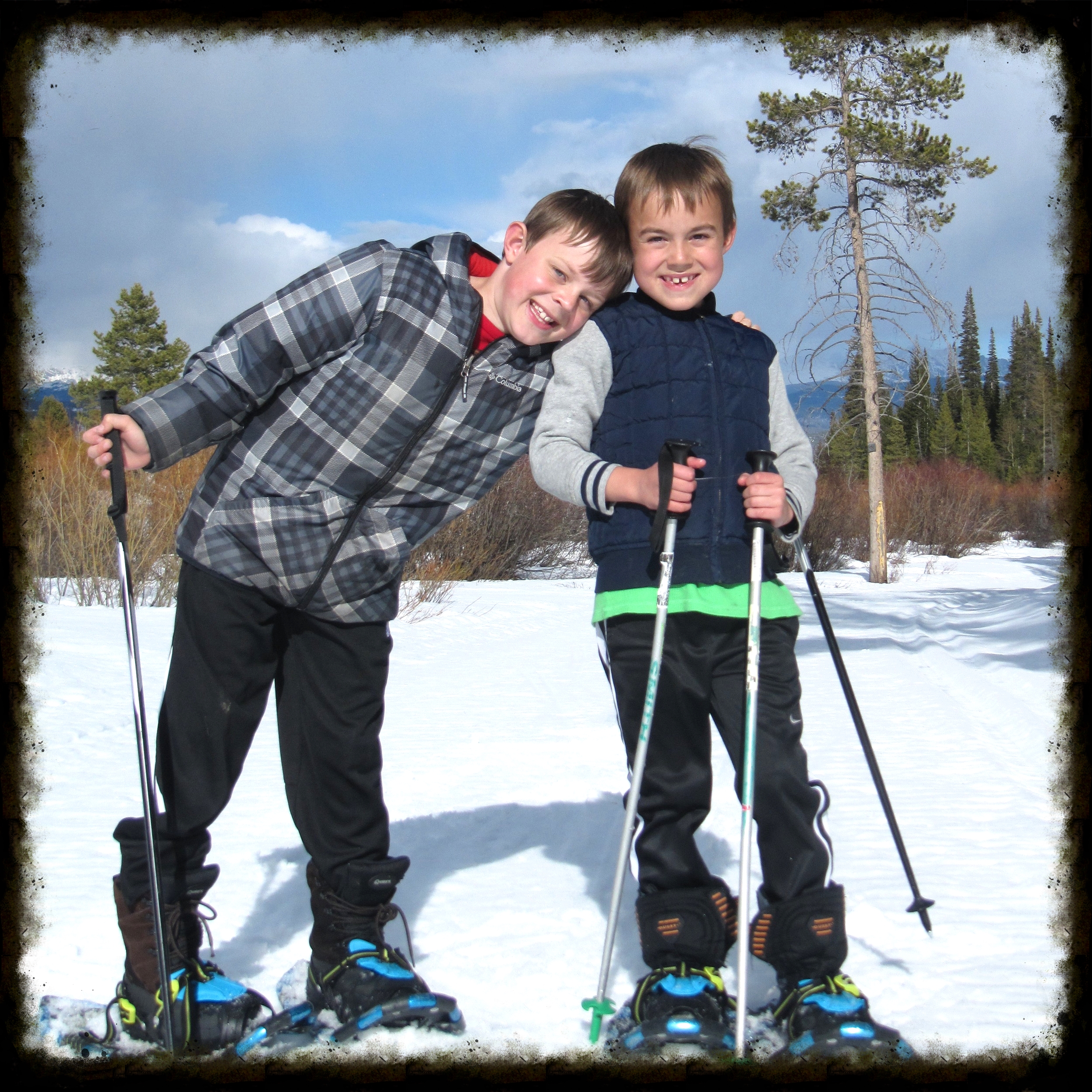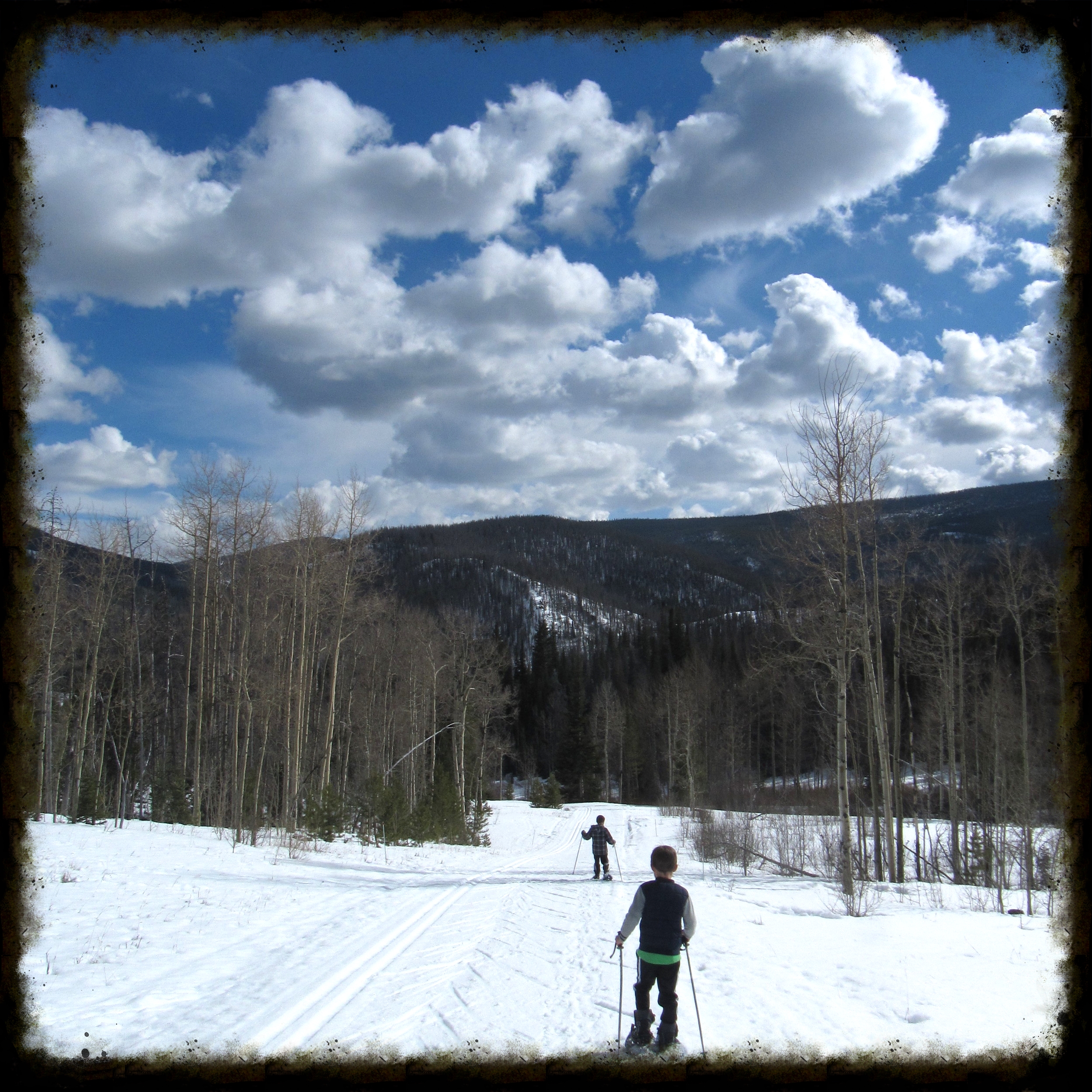 "Most of the kids said that was their favorite part about the entire trip," Jarrell says. "Even the parents were talking about it after the trip was over."
And for guests not riding the sleds, there's still plenty to enjoy: meet the sled dogs—including "trainee" puppies if you're lucky—and complete sled-dog-themed crafts; roast s'mores as the anxious "athletes" howl and beg to be hooked in to start pulling; and listen as Steven Peterson, SMR chaplain and resident musher discusses terminology while reliving stories of racing with his dogs.
"There's no better way, in my mind, to experience the wilderness," Peterson says. "It's a numinous experience to be out with my dogs."
Reservations for dog sledding open for SMR guests Oct. 1, 2015. NEW for 2015: in addition to the standard, 2-mile loop, the program will offer an advanced, 50-minute, private ride for guests staying at SMR. Other winter options? Snow shoeing, cross-country skiing and, SMR's newest addition, riding fat bikes.
Any Season
Having visited during both seasons with our kids, I can attest that SMR is perfect year-round for families with children and family reunions. (And don't forget the family dog, allowed in cabins and yurts for $10 per day/per dog.)
Not only does the property offer a stunning backdrop of Colorado's Rocky Mountains and an array of lodging options—including camping areas and yurts at the Granby location—but there is also SO. MUCH. TO. DO. And it's all in one spot.
Case in point, a 36-hour snapshot of our summer visit, starting around 5 p.m. on a Sunday:
Eat dinner at cookout – hayride (marshmallow roasting and hot chocolate drinking) – sleep – eat – ride tubing hill – eat – canoe/fish at Gaylord Reservoir – roller skate – swim – eat – collapse in our beds!
Things we wanted to but couldn't during our short stay? Hike to a waterfall, ride horses, make crafts, play tennis and basketball, try archery, watch kids race at the tricycle park, and take a night hike, to name a few. (Oh, and send the kids to ALL-DAY CAMP so we adults could experience the activities without the pleasure of hearing the boys argue!)
In other words, two days simply isn't enough to sample all of the fun to be had at SMR. But regardless of the length of stay or time of year, it's sure to be a recipe for fatigue—for you and the kids.