The family-travel location I'm most asked about? Nicaragua. Here's my most comprehensive guide to places we've been and recommend families visit in this welcoming Central American country.
Without question, the country I get asked about most often as a family-travel writer is Nicaragua. Known for its wealth of lagoons and lakes, and an expansive chain of 24 volcanoes along its Pacific Coast, my husband and I first visited this Central American gem in 2006, shortly before the birth of our first son. Intrigued by its rainforests, history and novelty, we instantly fell in love with this welcoming, tropical enclave nicknamed the "Land of Lakes and Volcanoes."
Now more than a decade later, the birth of a second child, and numerous return trips since both boys were babies, Nicaragua remains among our favorite destinations. It's also one of my top recommendations for families looking for unique, inexpensive, safe and slightly-off-the-beaten path vacations. Here are some of the many reasons why:
Safety. While many still remember news of the country's violent civil war, it's been over for nearly 30 years. And while it's the second-poorest nation in the Western Hemisphere, behind Haiti, Central America's largest country is considered by the United Nations to be among the safest in the Americas. Like any place, you need to take simple precautions—e.g., don't journey through dark alleys at night with a wallet full of cash—but we've always felt safe in our adventures here.
Accessibility. Particularly for us Coloradans (and much of the U.S.), flights to the country are fairly easy (although not always inexpensive because there are fewer options). From Denver, we can catch roughly a two-hour flight to Houston (or similar), then another three-hour trip to Managua. From there it's about an hour to the country's colonial lakeside centerpiece, Granada, set on the shores of Lake Nicaragua, or two-three hours' shuttle ride to the ocean. Bonus for kids: The country is set in CST, meaning kiddos don't have to endure excessive jet lag.
Variety. Want a beach vacation that's still near zip-lining, cultural excursions and wildlife? Nicaragua offers it all, from stepping back in time in Colonial cities like Granada to surfing near San Juan del Sur; volcano boarding in León or touring the coffee route in the country's northern highlands region, there is something for every traveler at any age.
Nicaraguans. I find something to love about all cultures in the places we visit, but there's just something extra endearing about Nicaraguans. In particular, they value family and adore children, and mine have always felt welcome and safe in this beautiful country.
To help plan your trip, here are some Nicaragua highlights:
Granada—Spanish Colonial culture meets outdoor adventure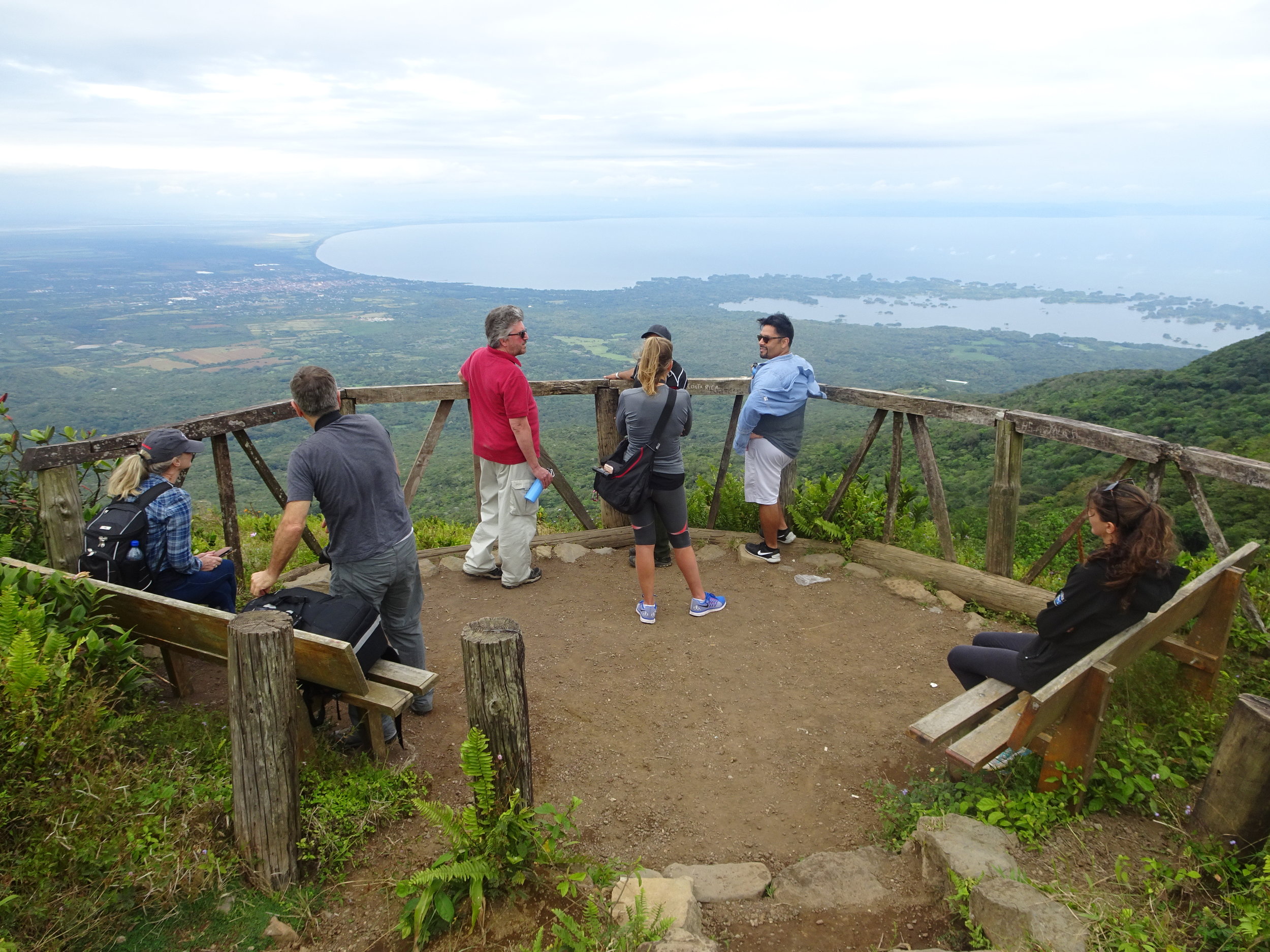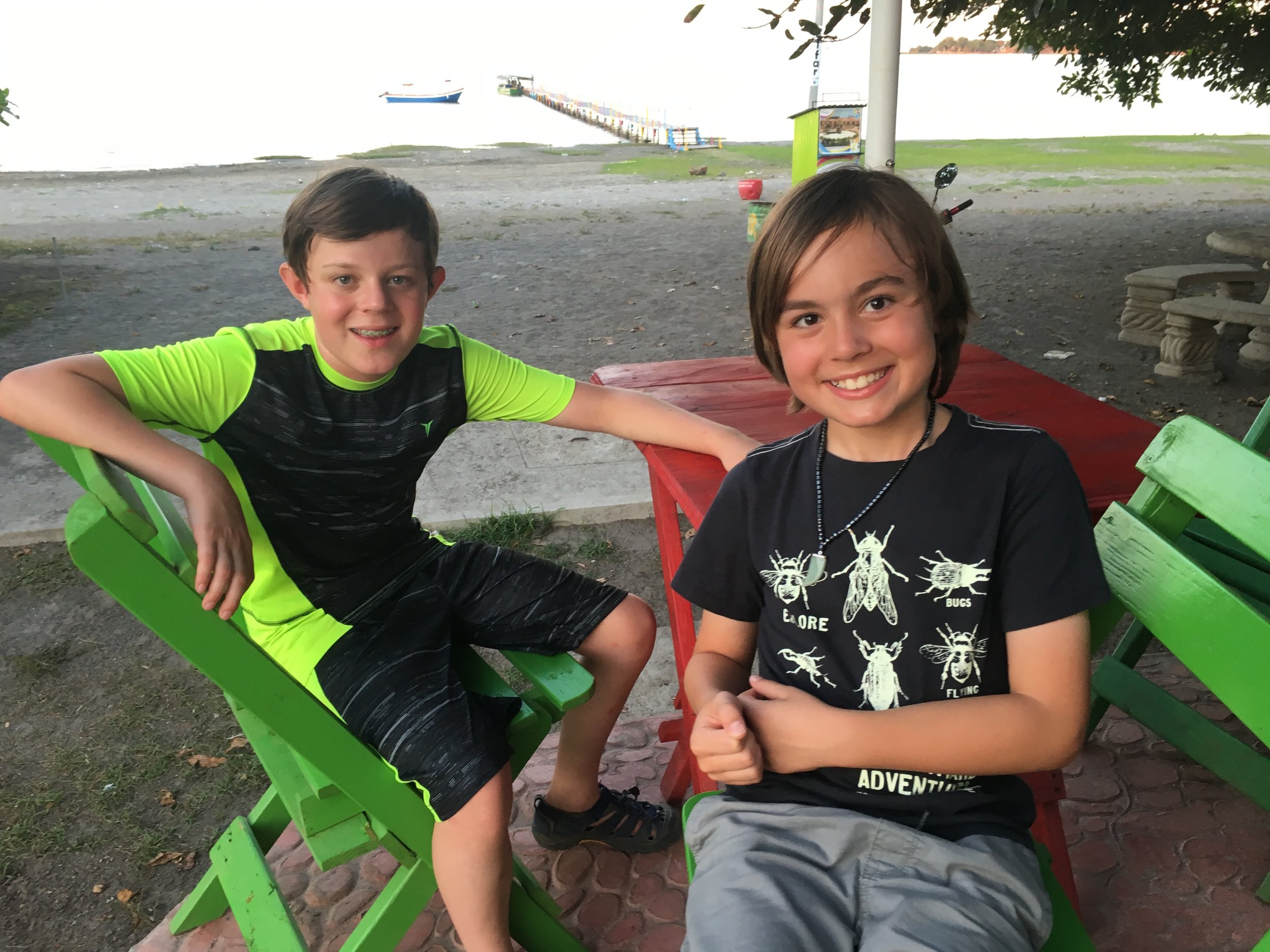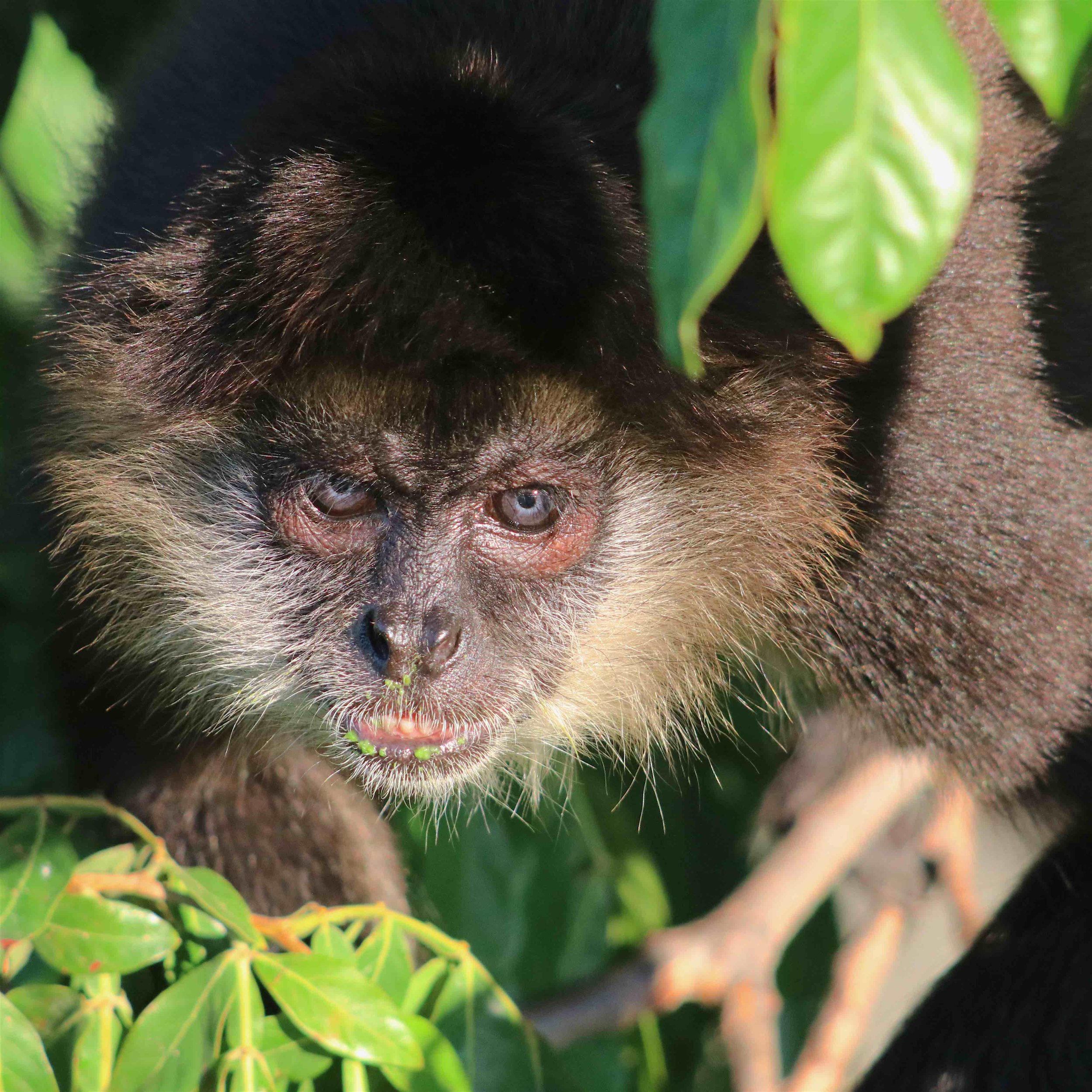 Located about 50 minutes southeast of the country's capital, Managua, along the immense shores of Lake Nicaragua, Granada was established in 1524 by Francisco Hernandez de Cordoba, the country's monetary namesake, and is the oldest city in Central America remaining on its original site.
Tour its cobblestone streets lined with colorful Spanish colonial buildings by foot or via traditional horse-carriage ride, taking time to stop by the city's vivacious center, Parque Central, surrounded by hip restaurants, boutique hotels and the iconic Granada Cathedral.
Places we've stayed include the simple but convenient Hotel Alhambra, located on the square, and the Hotel Darío, set in an old manor house on the city's main artery, Calle La Calzada, just off the main square. Lodging I'd like to try next? The uber-hip boutique Tribal Hotel, which practically oozes "cool."
But the Granada area is also appealing because it offers access to outdoor activities, like boating or kayaking through Lake Nicaragua's Las Isletas, a cluster of 365 islands formed from ancient lava explosions from Mombacho Volcano. Or hike in the volcano's Nature Preserve, which offers numerous hiking trails replete with fumaroles, troops of howler monkeys, and sweeping views of Granada and Las Isletas. NOTE: One of these days, I'm going to stay in Las Isletas, preferably one of the treetop casitas at Jicaro Island Ecolodge.
And if you get a chance, be sure to stop in Catarina, a town about 30 minutes west of Granada that's known for its stunning view of Apoyo Lagoon, a magnificent crater lake. Visitors can even dive in the lagoon, catching glimpses of volcano vents and fish. Yes, even kids can give it a try, good practice for young or newbie divers because the area's sandy bottom means no coral to worry about while practicing buoyancy.
At the very least, stop at the town of Masaya, about 10 miles northwest of Granada, to visit its artisan market offering local textiles, pottery and paintings. Then stick around until dark, when you can head to Masaya Volcano National Park to view the Santiago Pit crater's roiling lava lake, which emerged in late 2015. Since it is one of the country's most popular attractions—not only because it's spectacular to see but also because no one knows how long the lava lake will remain—arrive at the park at dusk, as there will likely be a long line of cars already awaiting entry. After all that waiting, you're only allowed to view the crater for about 15-20 minutes. Worth. Every. Second.
San Juan del Sur—The beach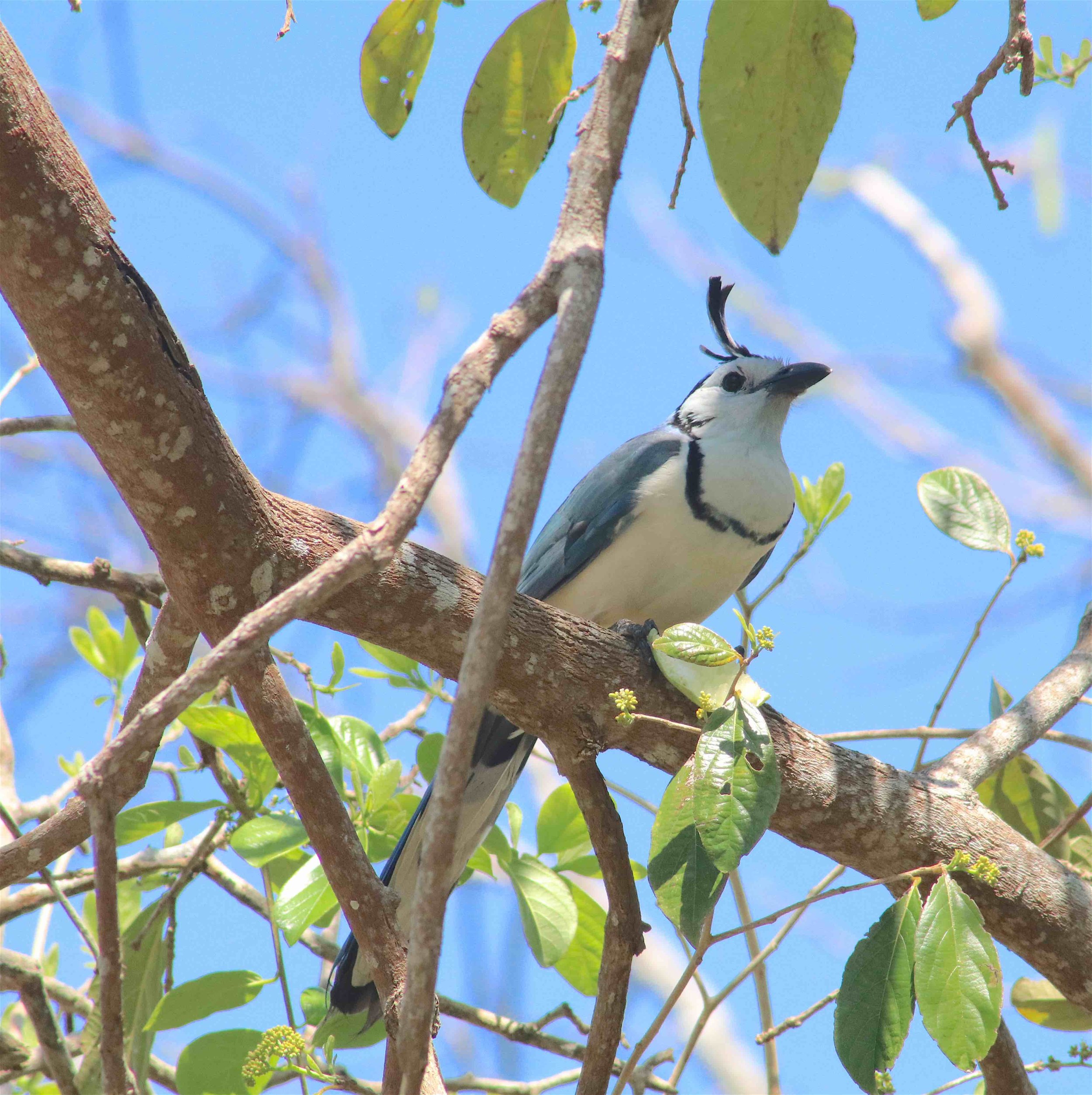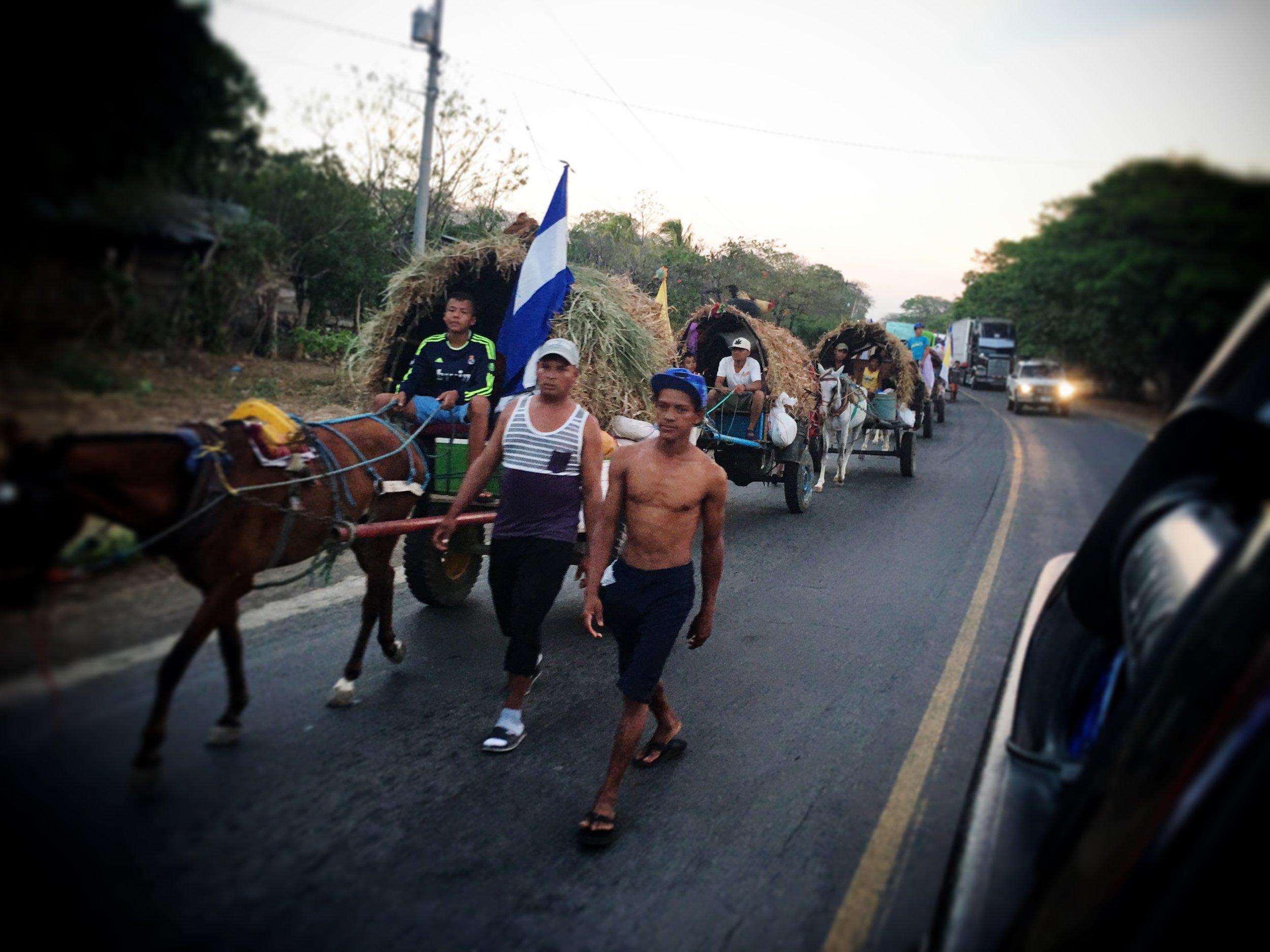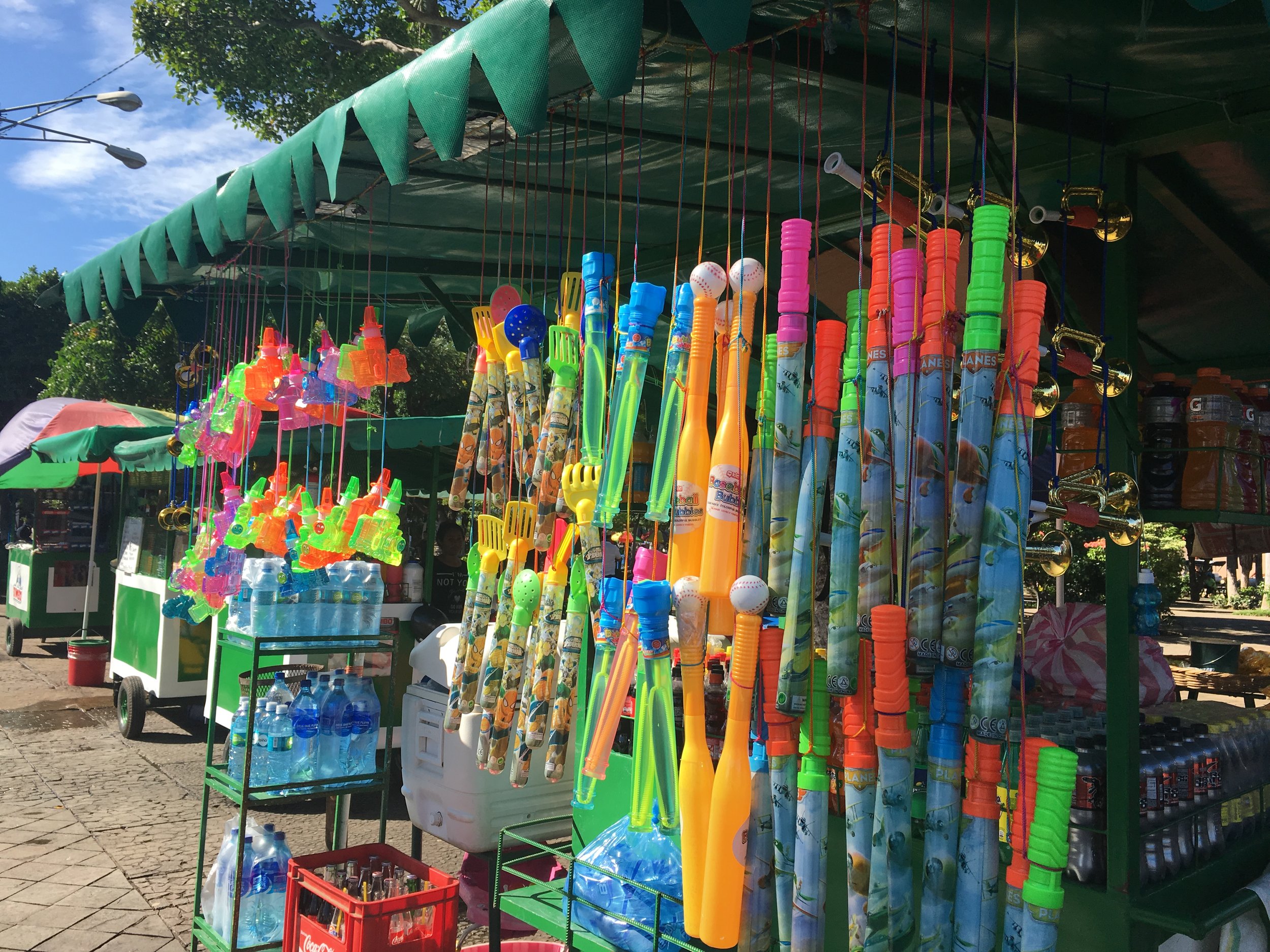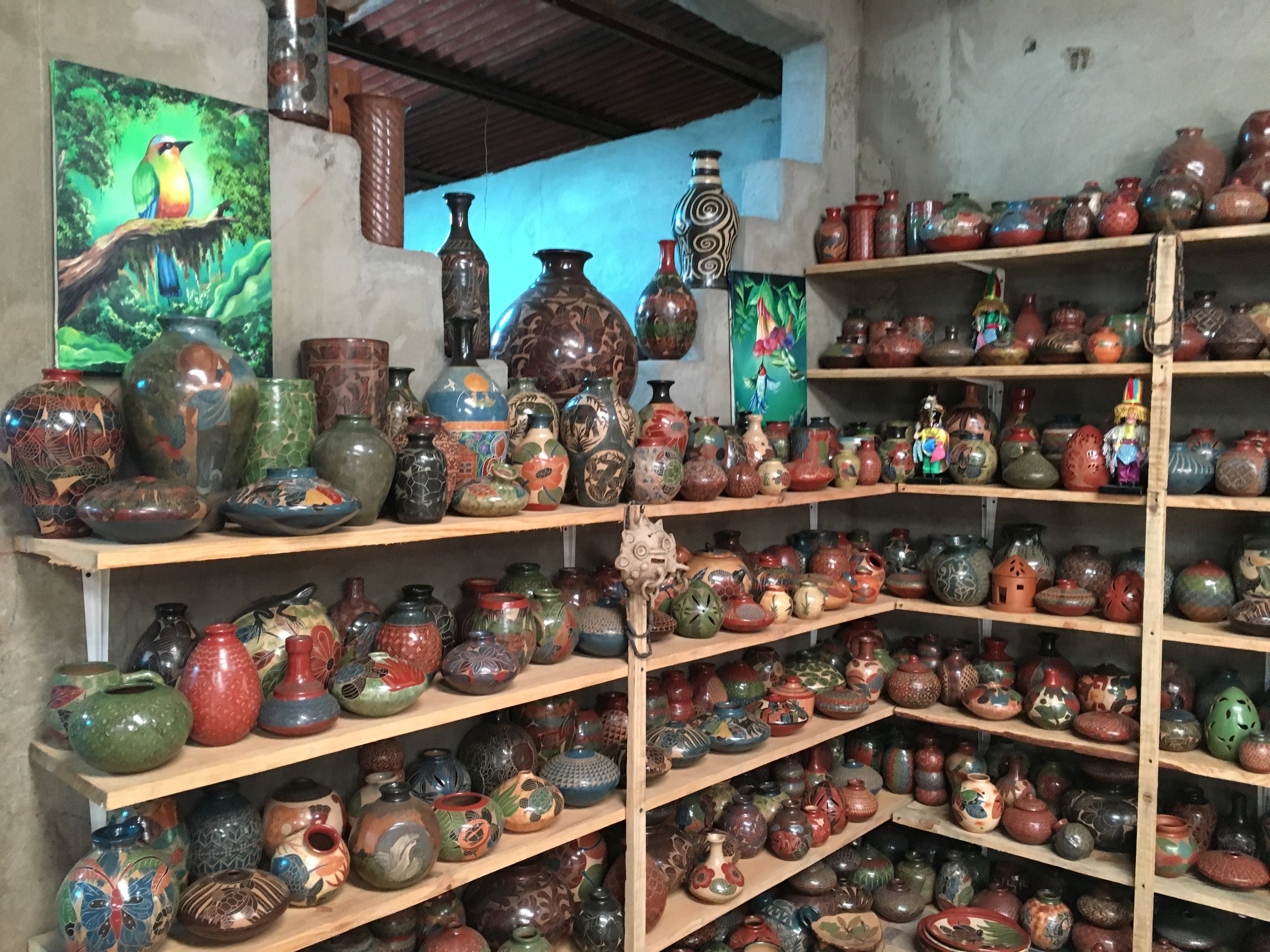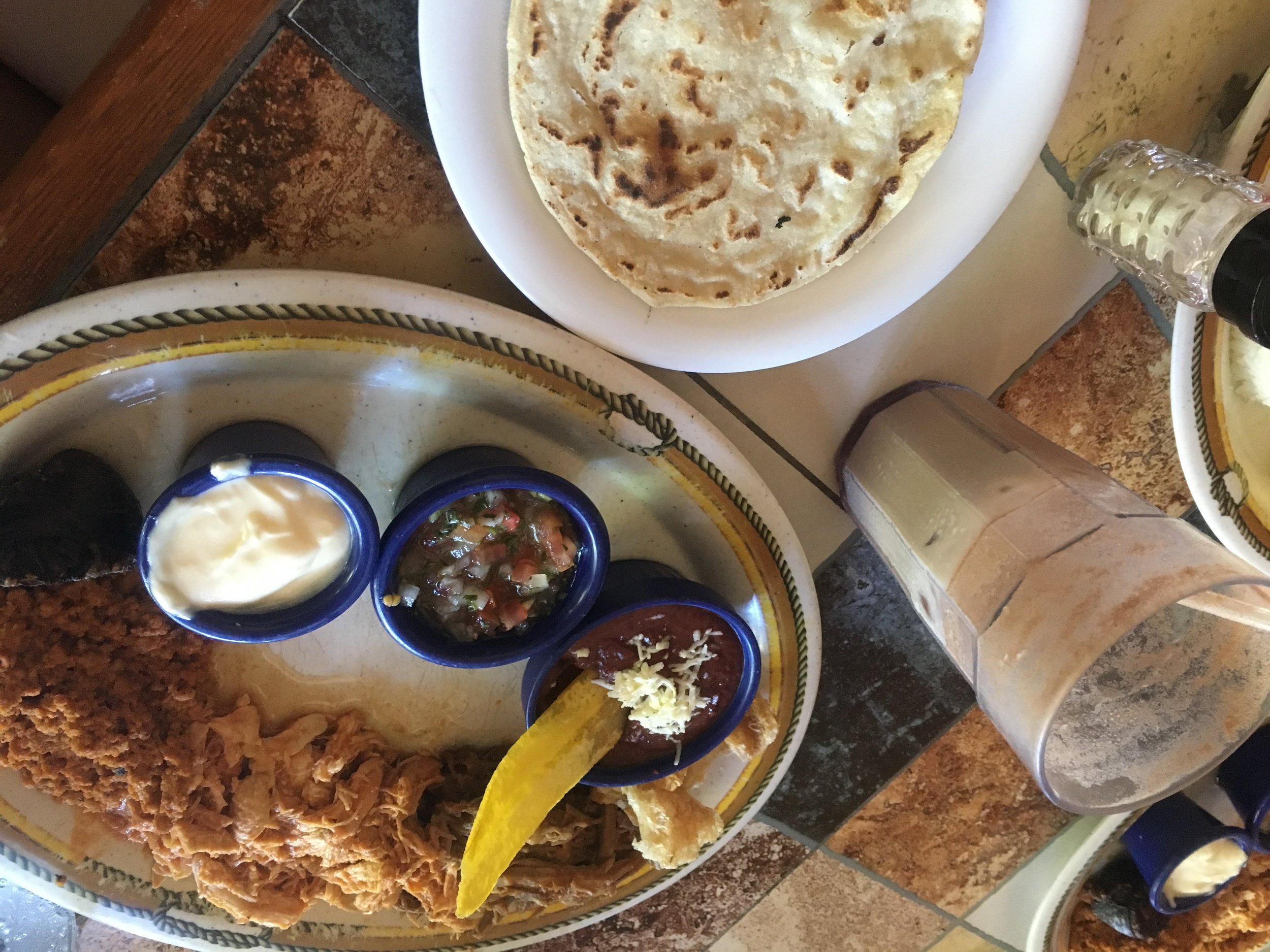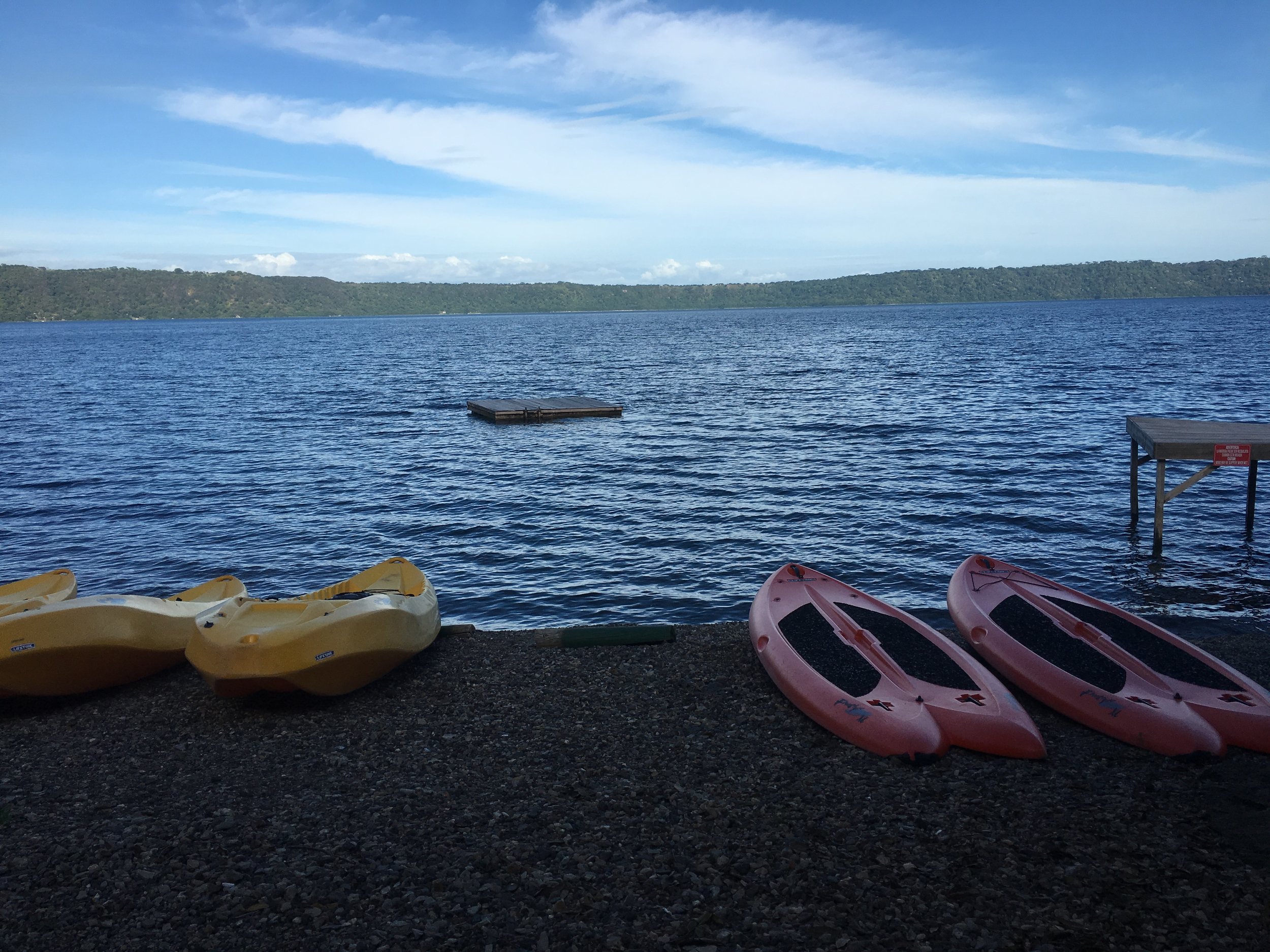 Families looking for fun in the sun should head to charming San Juan del Sur (SJDS), a former fishing village on the country's southwest coast that's now a popular tourist spot and is considered the surfing capital of Nicaragua. Offering a wealth of scenic beaches rife with opportunities for surfing, turtle-nesting and lounging, we've never tired of visiting this area.
Throughout our visits, we've stayed in a range of places, from boutique hotels in the heart of the lively, touristy village like La Posada Azul (The Blue Inn) or the swanky spot etched in the hilltop, Pelican Eyes. Even if you don't stay at the latter, guests can pay to hang out at one of its many pools, eat at is restaurant or enjoy the sunset the poolside bar. Or opt for one of the resort's sailing or snorkeling day trips, which we've enjoyed on several occasions.
We've also stayed several times outside of SJDS, most often at Morgan's Rock Ecolodge (about 30 minutes north along the coast), as well as near Rancho Santana, about 90 minutes north of the village along the coast. We've never stayed in the resort—instead we rented a VRBO, of which there are plenty in the area—but the pool and restaurant were amazing. Next time we visit, I'd love to try out one of the Pacific Coast's newest hotels, Mukul, located about an hour's drive north of SJDS. (Read my Morgan's Rock article here.)
If you get the chance, one of the most amazing spots in the SJDS area is Ometepe, Lake Nicaragua's famous island of "twin volcanoes," Concepción and Maderas. The ferry stop (San Jorge) is located in Rivas, about 30 minutes north of San Juan del Sur, where you can hop on the hour-long ferry ride to spend the day—be sure to swim in Ojo de Agua, natural pools fed by a spring, and visit Charco Verde, an ecological reserve complete with a butterfly garden—or stay a couple of days to hike the volcanoes.
León—Historic backpacker's haven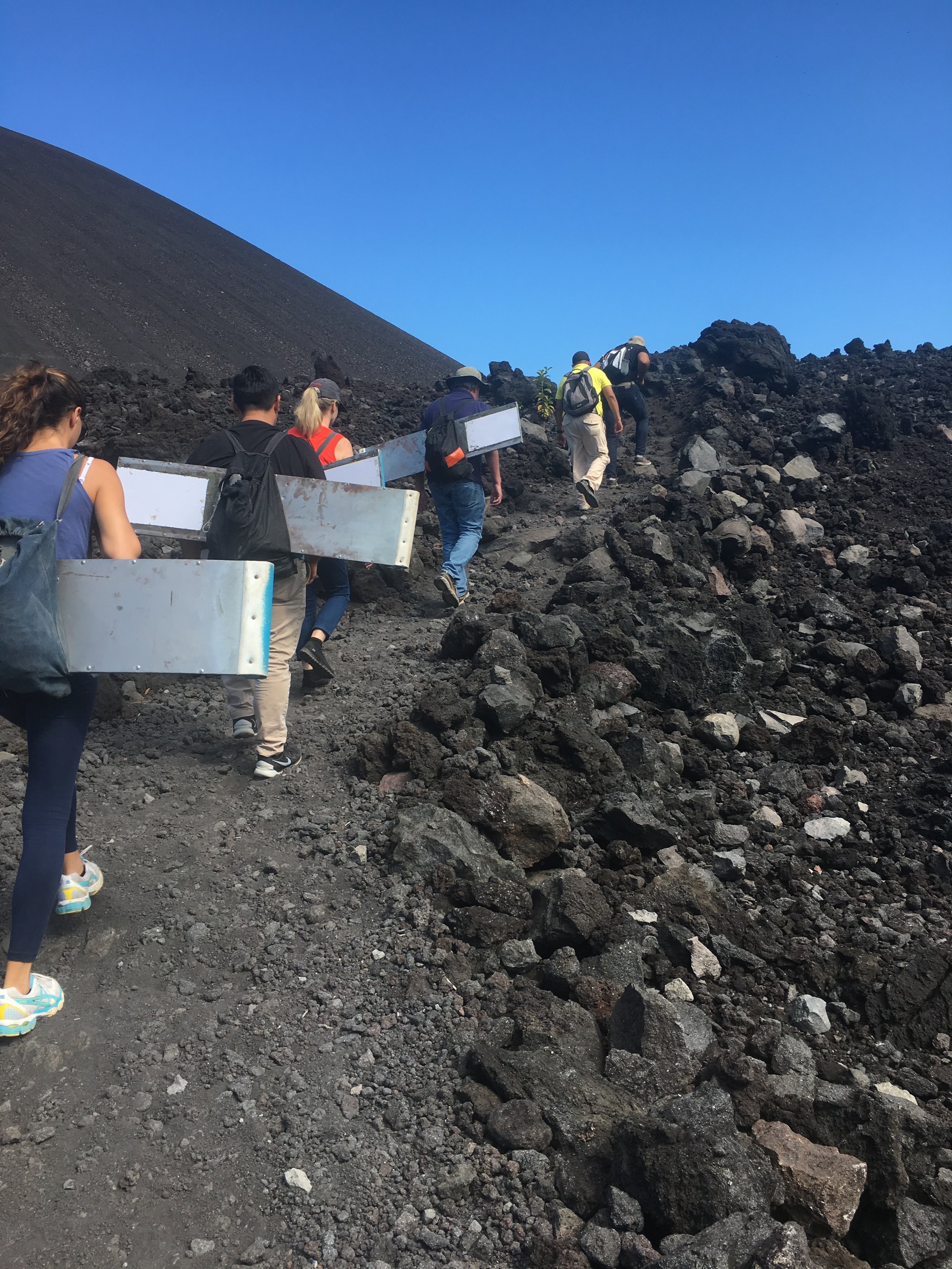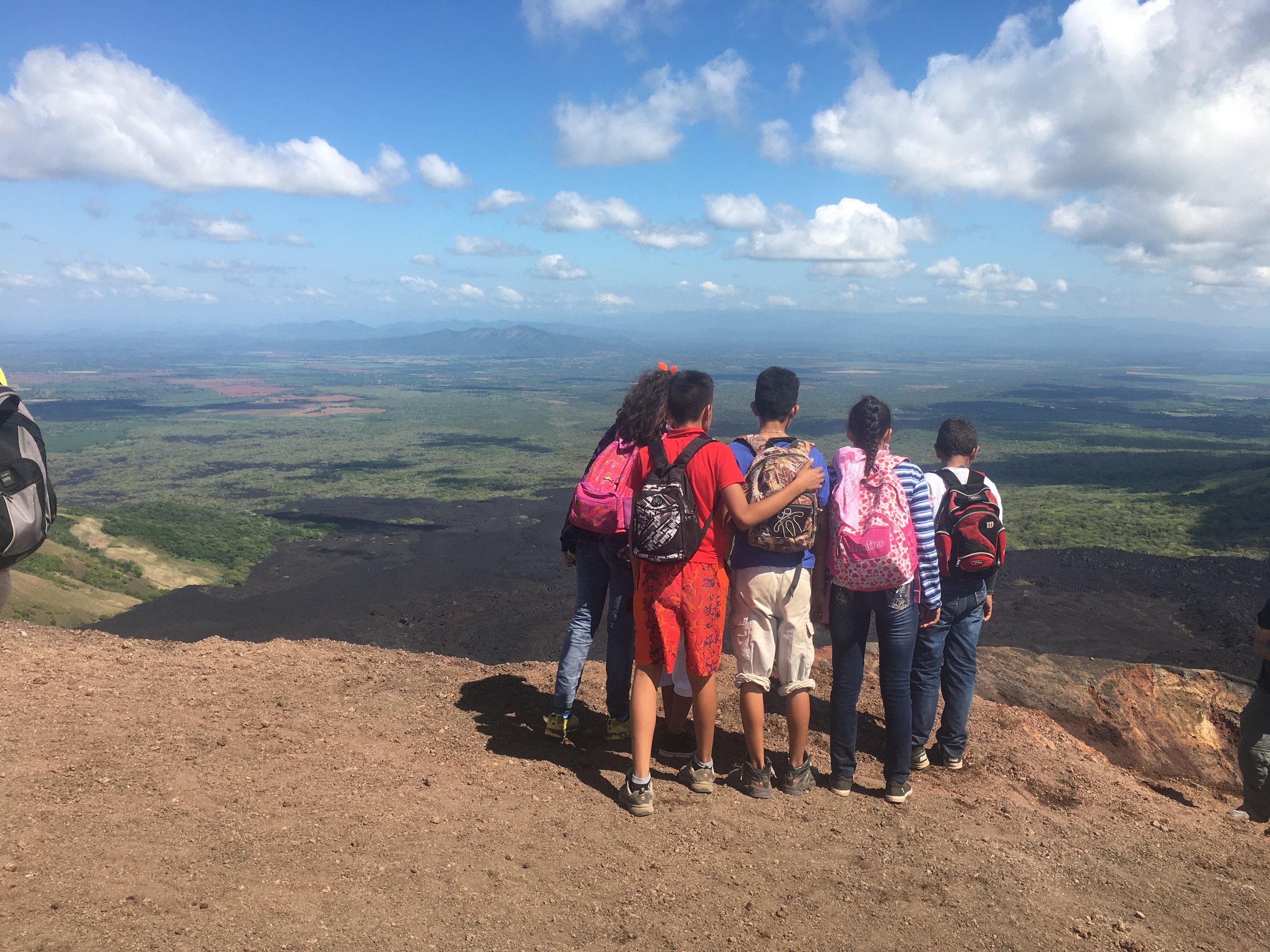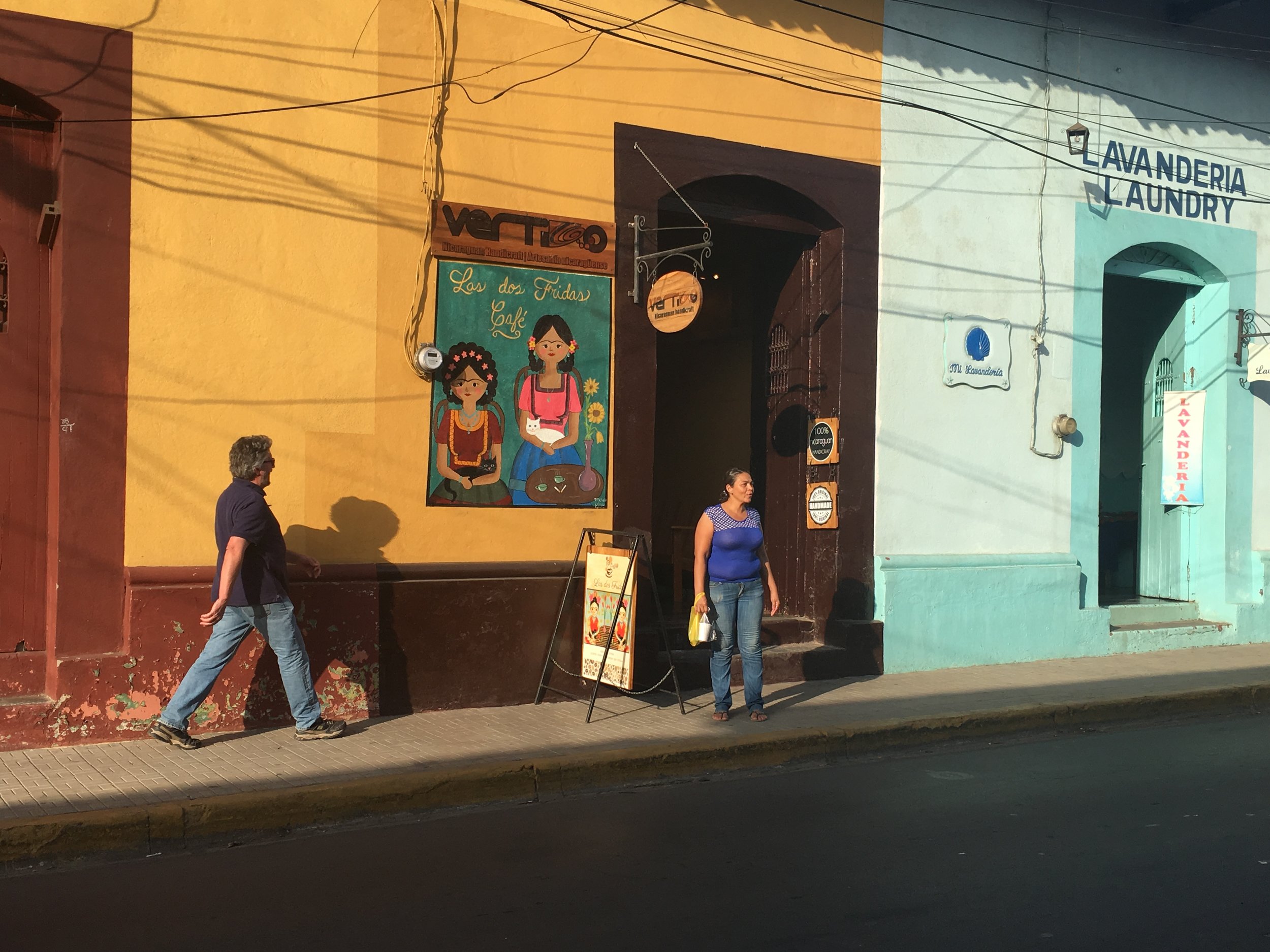 A university town roughly 60 miles northwest of Managua, León is the country's intellectual nerve center set at the base of Momotombo Volcano (third largest city behind Managua and Granada). Offering an array of Spanish-colonial architecture rivaling Granada's, the city's crown jewel is the Cathedral of León, a UNESCO World Heritage Site and the largest cathedral in Central America. Home to many of the country's most famous artists and writers, including renowned Nicaraguan poet Rubén Darío, visitors can see his lion-adorned tomb inside the Cathedral before climbing onto its spectacular, stark-white rooftop for gorgeous views of the city.
But the highlight for most who visit this historic enclave is Cerro Negro Volcano, less than an hour's drive from the city, for a chance to launch themselves down a massive pile of rock and ash via sandboard. A feat I accomplished without my kids—who, no doubt, would have hated the grueling 1-mile, 45-minute hike up the baking pile of black rock while carrying a cumbersome board—my favorite part of the day was witnessing the stunning, 360-degree view that included Telica and San Cristobal volcanoes. Donning the goggles and denim coveralls before sliding down the volcano was fun because now I can say, "Yeah, I've done that." But it was secondary to reaching its magnificent summit.
Corn Islands—Caribbean paradise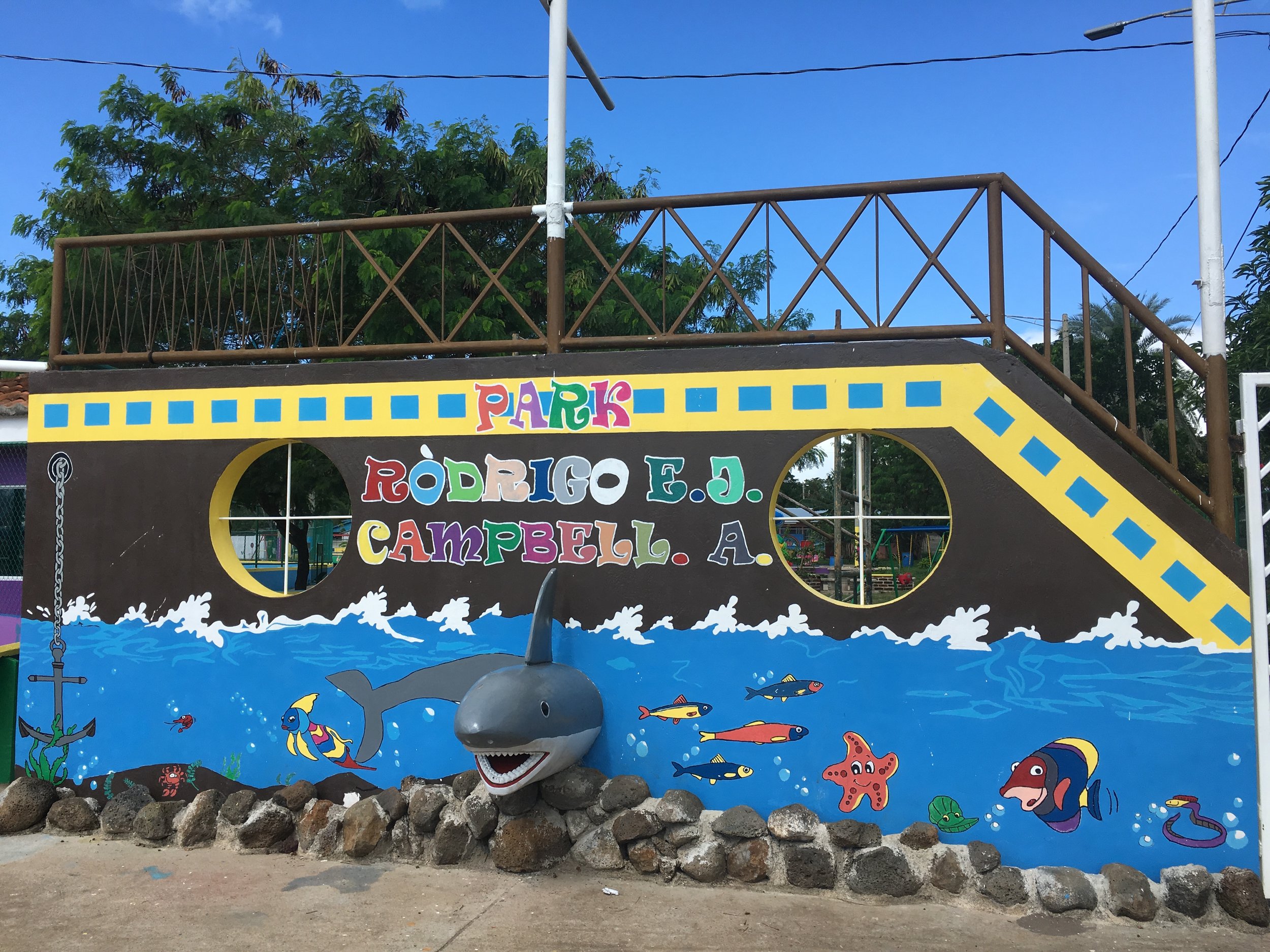 Once so off-the-beaten path that few dared to visit, Nicaragua's Corn Islands are fast becoming a hot Caribbean destination, particularly for backpackers. Every bit as tropical and beautiful as I imagined—made up of two islands, Big and Little Corn Islands, set 43 miles off the Caribbean coast of Nicaragua—visitors who make the trek are rewarded with white-and beaches, turquoise waters swarming with marine life, and plenty of snorkeling, fishing and diving.
Travelers can journey as I did, taking an hour-long flight from Nicaragua to Big Corn via La Costeña airline. Or opt for "the long way," a nine-hour ferry ride that departs once weekly from El Rama (roughly a five-hour drive west from Managua), stopping along the way in Bluefields, a Creole town located at the mouth of the Escondido River and the Caribbean Sea.
Big Corn Island is 6 square miles, three times larger than "Little Corn," and is filled with hotels, hostels, and restaurants. Our group stayed at the very rustic but clean Arenas Beach Hotel, where we watched horses wade at the shore and local dancers gyrate on the beach to Caribbean music with a decidedly Jamaican flair. Next time I visit, though, I'd love to stay at Casa Canada, a 20-room, cabana-style resort where we ate lunch one afternoon. Dreamy.
But my hands-down favorite part of our trip to the Corn Islands was our journey to Little Corn Island's Yemaya Island Hideaway and Spa, a new "eco-chic" hotel offering water sports, daily yoga and more (and the resort produces 50 percent of its energy!). After enduring a 40-minute (9-mile), vertebrae-crushing boat ride to the resort, set on the north shore of this car-free paradise, we were greeted at the resort's restaurant with a fresh, Latin-inspired lunch and some of the world's most stunning beach views. Offering 16 ocean-front suites—five with a private plunge pool—I would absolutely make the significant and sometimes-painful journey again to actually stay a few days at Yemaya.
Read two more of my recent Nicaragua articles: Travel Itineraries for All Ages in Nicaragua (Travel Age West) and The Perfect Week in Nicaragua with Kids (Huffington Post blog). Another good resource? The official Visit Nicaragua site.
Did you know?
Nicaragua was the first choice to build "THE canal" before Panama claimed it? Proposed in the late 19th century to access a route to Lake Nicaragua via the San Juan River, the plan was abandoned in favor of Panama. Recent news reports have stated China has considered plans for a Nicaraguan Canal, although that seems to be on hold, at least for now. Personally, I hope they abandon the plan altogether!
Recommended Nicaragua travel books: